Trusted

Garage Door

Spring Repair in Southwest Michigan
Have you been dealing with a noisy garage door? Is your garage door refusing to open or close correctly? If so, you might need garage door spring repair. With 80 years in the garage door industry, our Guse-Hahn Garage Doors team has seen our fair share of broken and worn-down garage door springs!
We offer fast and affordable garage door spring repair and replacements for residential and commercial clients across Southwest Michigan. Our technicians are trained in the latest garage door safety and service techniques to ensure smooth and successful garage door spring repair. Contact us for more information.
3 Reasons to Not Postpone Garage Door Spring Repair
If you need garage door spring repair, don't put off calling for immediate service. In some situations, such as a snapped garage door spring, you will need to request service for an immediate garage door spring replacement. Other times you may notice your springs rusting or your door acting strangely and think, "As long as the door still opens, it's fine." Delaying garage door spring repair is never a good option for three reasons:
Safety Concerns- If a garage door spring breaks mid-cycle, the garage door may slam shut unexpectedly. This could cause major injury to anyone nearby.
Potential Damage- A garage door spring replacement is a relatively simple and common repair for a trained technician. However, an old, rusted, or worn-out spring left ignored can cause greater damage to the garage door and opener. This could lead to more significant repairs.
Increased Repair Costs- If a spring is damaged, the garage door is out of balance and is harder to open and close. This added stress lands on the garage door opener and remaining springs and cables. Ignoring a needed repair will cost more money down the road in additional and more extensive repairs.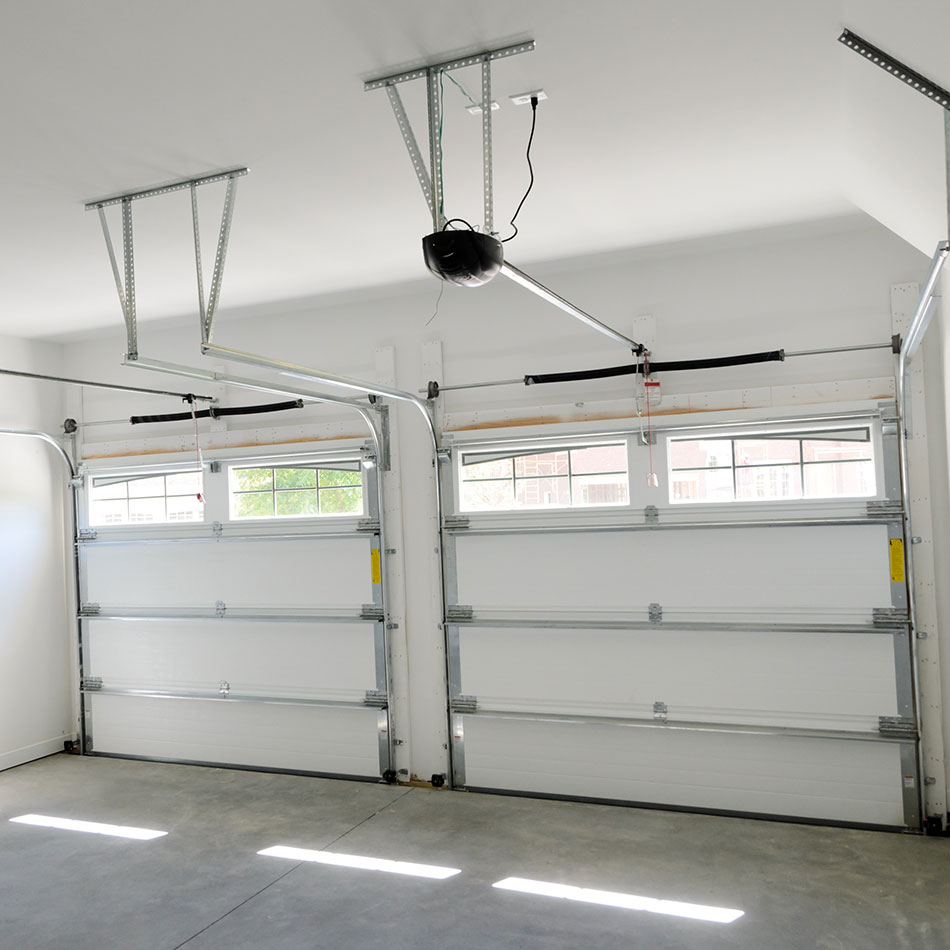 We Provide Garage Door Inspections & Long-Lasting Solutions
When garage door springs are near the end of their lifespan, they start exhibiting signs of decreased functionality. Some of these signs can also indicate another service is needed, such as garage door opener repair, cable repair, or a garage door tune-up. If you notice any of the following happening to your garage door, our Guse-Hahn team is ready to inspect your door and offer solutions! Contact us for a free estimate.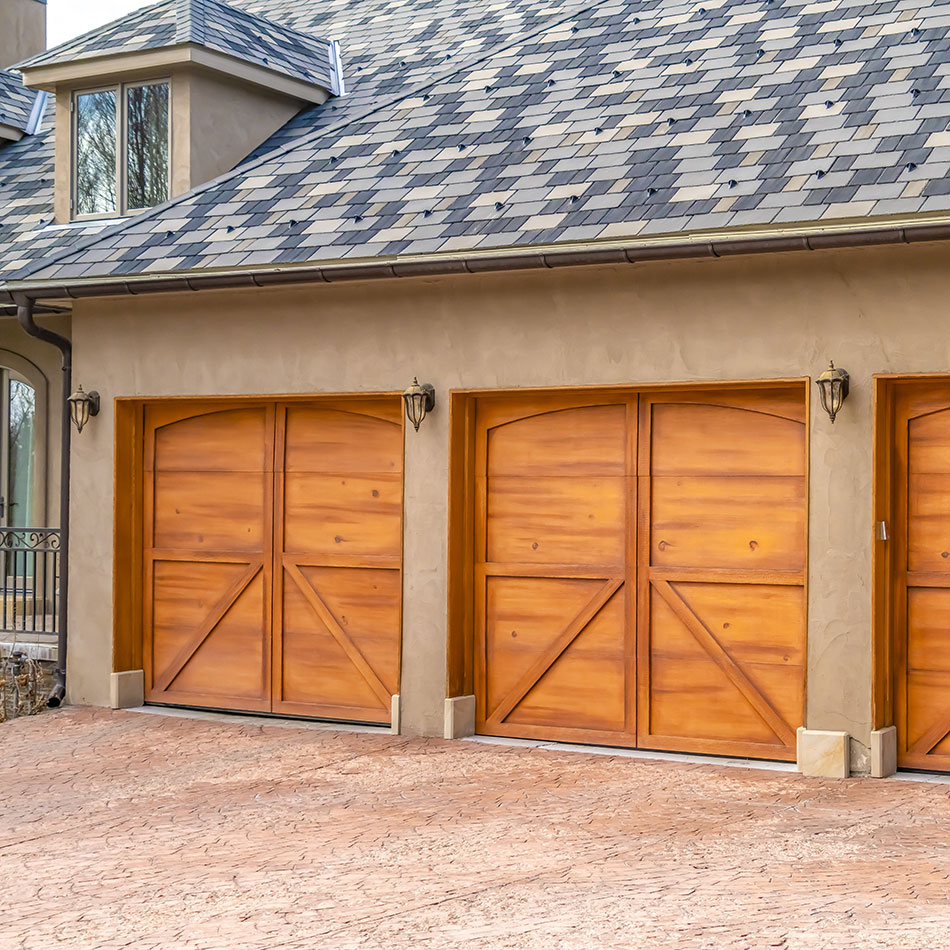 Signs You May Need Garage Door Spring Repair:
Your garage door won't open or close.
Your garage door is overly heavy when opening manually.
You notice loose or fallen garage door cables.
Your garage door opens/shuts halfway and stops.
Your garage door slams shut.
Your garage door moves crookedly or at an angle.
Your garage door starts opening/closing and then reverses.
You notice a 3-4 inch gap between the spring's coils.
You hear grinding noises when the door opens and closes.
Receive a Free Quote on Garage Door Spring Repair
At Guse-Hahn Garage Doors, we consider it an honor to serve the communities of Southwest Michigan with friendly, honest, and professional garage door service. Check out our complete list of service areas to see if we travel to your city. For more information about garage door spring repair, replacements, or other garage door-related questions, don't hesitate to reach out to us. Our team is always available to answer your questions. Schedule an appointment and receive a free quote on exceptional garage door service! 
Only one of my garage door springs is broken. Do I need to replace both springs?
If one of your garage door springs breaks, there's a high chance that the spring on the opposite side of your door is wearing down also. You will save time and money on repair service by replacing both springs simultaneously. 
Do garage door springs need lubrication?
Garage door springs need proper lubrication to avoid rust buildup and breaking. If you lubricate the springs yourself, do not use regular WD-40! Purchase a lubricant specially designed for garage doors. Better yet, schedule a garage door tune-up, and a professional technician will lubricate your springs and other parts and inspect, clean, and test your entire garage door system!
Does the size of a garage door spring matter?
Yes, the size of your garage door springs is essential! If the springs are too large, the door can open with too much force and speed, causing damage and possible injury. If the springs are too small, the garage door opener will be under more pressure and less effective. Our team at Guse-Hahn Garage Doors can measure your door and install garage door springs that are the perfect fit!