Garage Door Company Serving Southwest Michigan
Guse-Hahn Garage Doors is your one-stop-shop for all of your garage door sales, installations, accessories, and more. We stock a wide variety of doors to fit your dream design.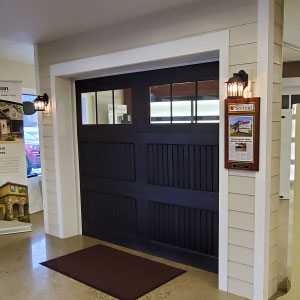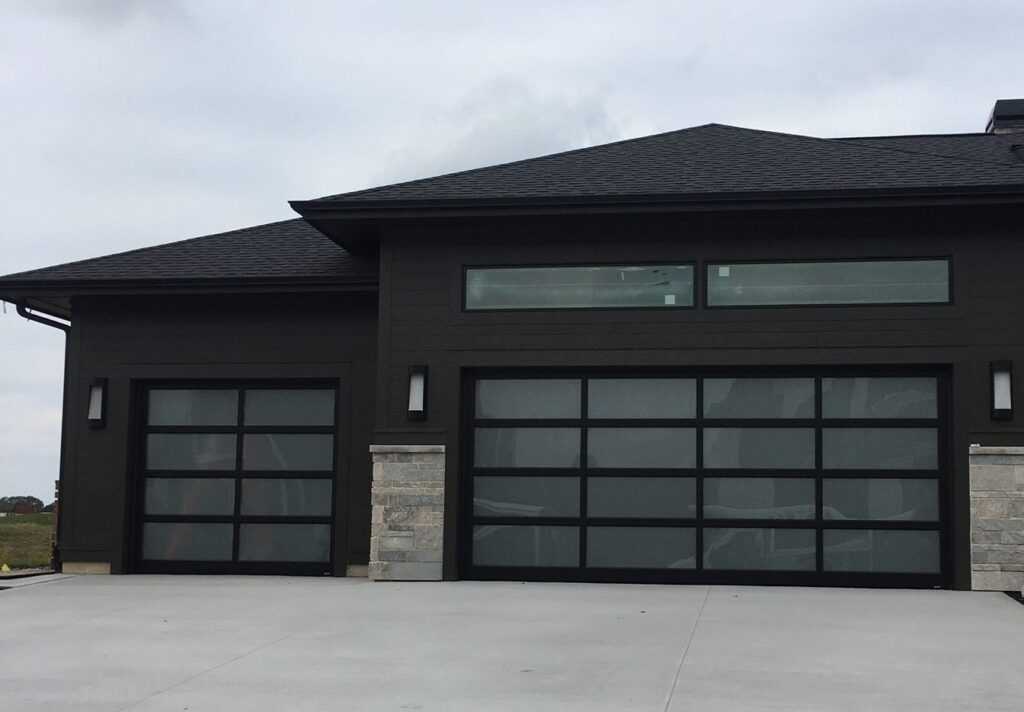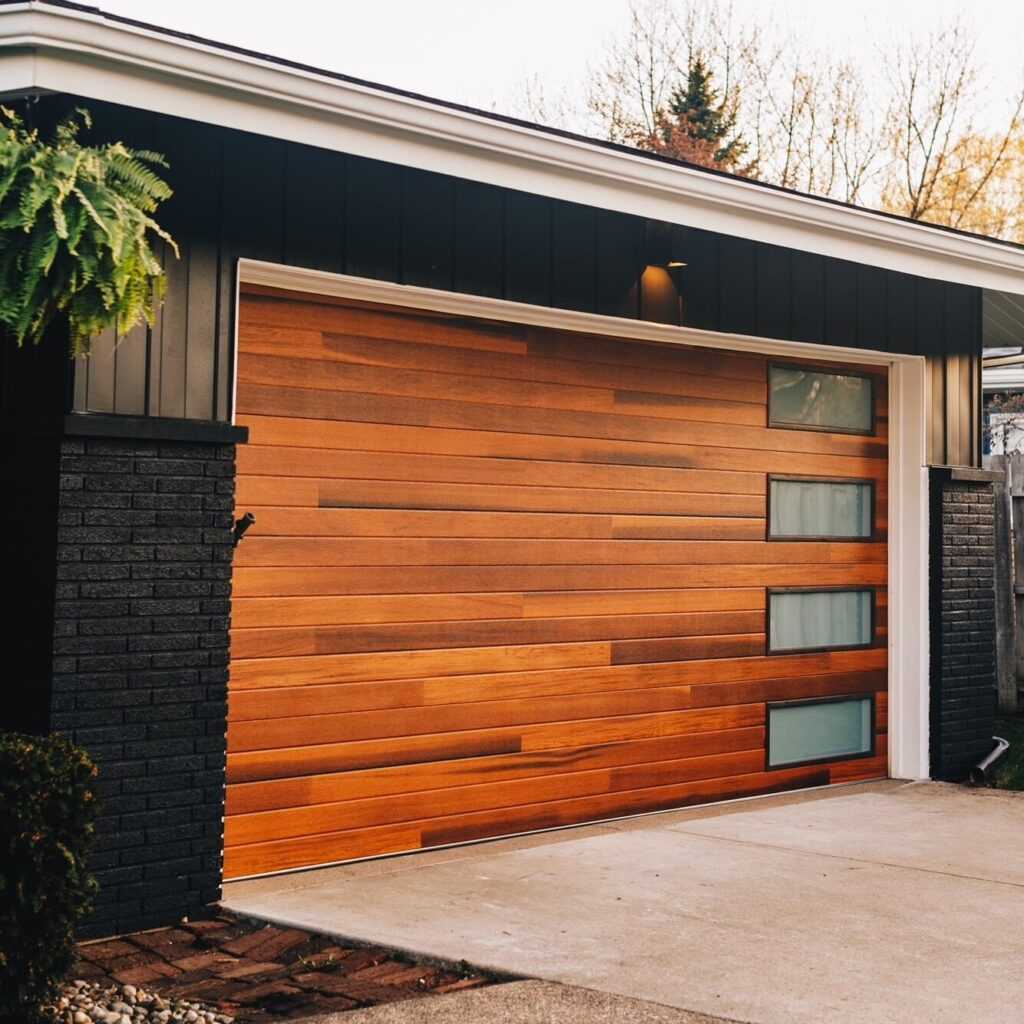 Your One-Stop Source for Southwest Michigan Garage Doors
Guse-Hahn Garage Doors was founded in 1943 and has been proudly serving Southwest Michigan ever since! We're your one-stop company for all things garage door related. We offer sales, repair, installation, accessories, and more for both residential and commercial garage doors. We stock a wide variety of garage doors in our showroom to fit your dream design.
Since we've been around for almost 80 years, we know a thing or two about garage doors. All of our technicians are well-trained in all garage door-related areas. You can trust your local experts to give you the quality service you need. Call us at (269) 926-7411 for garage door services in Southwest Michigan.
What type of garage doors do you install?
We can install any style of door that you want. Everything from traditional to carriage house to modern to contemporary can be installed by us! We even do commercial door installation for rolling steel and fire doors.
Is there a way I can see the garage doors?
Yes! We have a showroom where you can see all of our different garage doors and openers. We'll walk you through it so you can see what options work best for your home. Contact us to see our showroom.
What garage door brands do you work with?
We work with all brands of garage doors because we understand all brands of garage doors. Whatever type of door you want installed or need repaired, we can do it for you. For garage door openers, we work with Genie, LiftMaster, and Linear. These are the top brands that provide the best quality openers. We'll make sure you get the best products.
What services do you offer?
Garage door repair
Garage door opener repair and replacement
Garage door spring replacement
Garage door cable repair
Garage door panel replacement
Garage door maintenance
And more!
My garage door is really noisy. Is there a way to make it quieter?
Worn-down or poorly lubricated springs, rollers, and hinges can squeak or grind and be noisy. This is why we recommend annually lubricating your garage door parts with a spray-on lubricant (recommended specifically for garage doors). You can also contact us to schedule a garage door maintenance appointment or learn about our options for quiet garage door openers.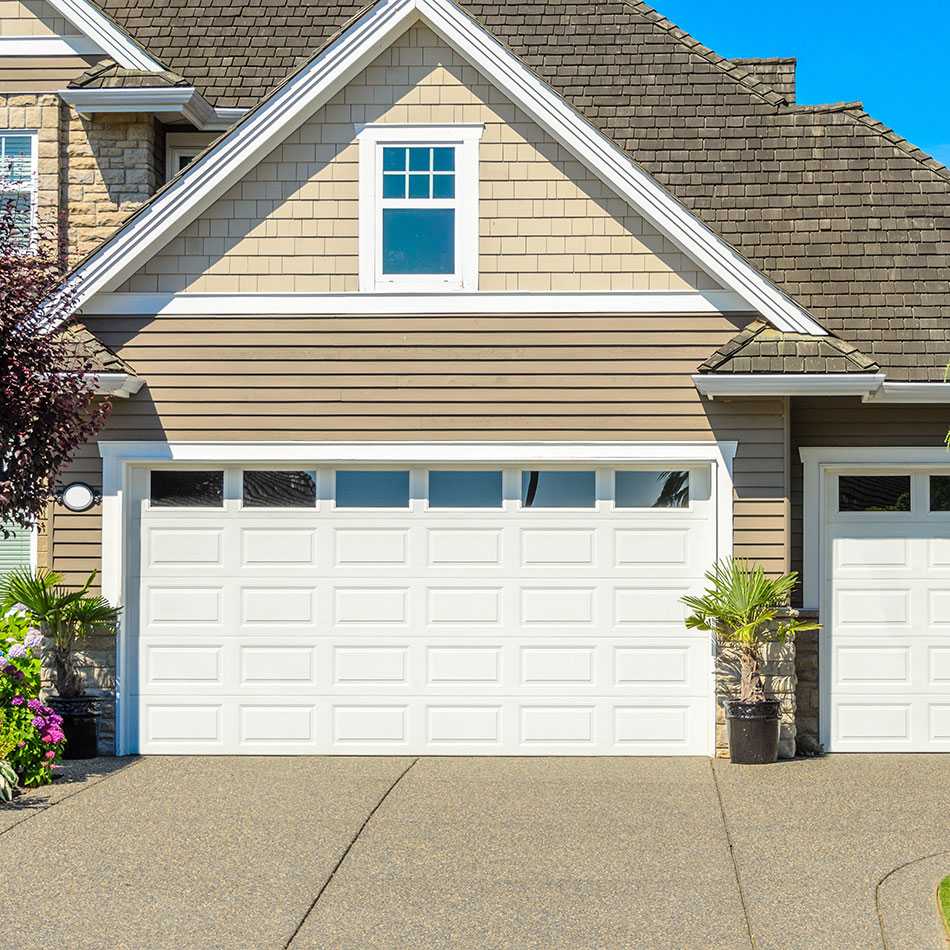 Our Services
Residential
Guse-Hahn Garage Doors is here to serve your Southwest Michigan home with any garage door needs. If you're experiencing issues with your garage door and need a garage door repair or garage door maintenance, then contact us today. We'll be able to quickly fix your garage door so that it stays fixed.
We also offer residential garage door installation. You can check out our Showroom to see some of the beautiful garage doors that we install. Whether you want to replace your old garage door or you're installing a brand new one, we can help you find the perfect overhead door for you.
Commercial
We also provide a wide array of commercial services. We know all of the safety and regulation codes for commercial doors in Southwest Michigan, so you can rest assured that your business will be safe and efficient. We work with sectional, rolling steel doors, fire doors, and more. Whatever your business needs, we're here to help!
If you need any commercial door services in Southwest Michigan, contact Guse-Hahn Garage Doors today! Our technicians are ready to serve you with overhead door repair, installation, and services. Call today if you're looking to upgrade your warehouse, pole barn, restaurant, fire station, or more.
Our Service Areas
Berrien County
Branch County
Coldwater, MI
Bronson, MI
Quincy, MI
Sherwood, MI
Cass County
Cassopolis, MI
Marcellus, MI
Edwardsburg, MI
Vandalia, MI
Calhoun County
Battle Creek, MI
Tekonsha, MI
Bedford Charter Township, MI
Athens, MI
Emmett Charter Township, MI
Marshall, MI
Albion, MI
Pennfield Charter Township, MI
Burlington, MI
Homer, MI
Springfield, MI
Brownlee Park, MI
Kalamazoo County
Portage, MI
Vicksburg. MI
Texas Charter Township, MI
Schoolcraft, MI
Galesburg, MI
Richland, MI
Comstock Township, MI
Parchment, MI
Augusta, MI
Cooper Township, MI
Scotts, MI
Climax, MI
Kalamazoo Township, MI
South Gull Lake, MI
Comstock Northwest, MI
Greater Galesburg, MI
St. Joseph County
Centreville, MI
Colon, MI
Three Rivers, MI
Constantine, MI
Sturgis, MI
Mendon, MI
White Pigeon, MI
Burr Oak, MI
Van Buren County
Decatur, MI
Mattawan, MI
Hartford, MI
Bloomingdale, MI
Breedsville, MI
South Haven Charter Township, MI
Gobles, MI
Lawrence, MI
Bangor, MI
Lawton, MI
Visit Our Showroom
Guse-Hahn Garage Doors is your one-stop for all of your garage door sales, installations, accessories and more. We stock a wide variety of doors to fit your dream design.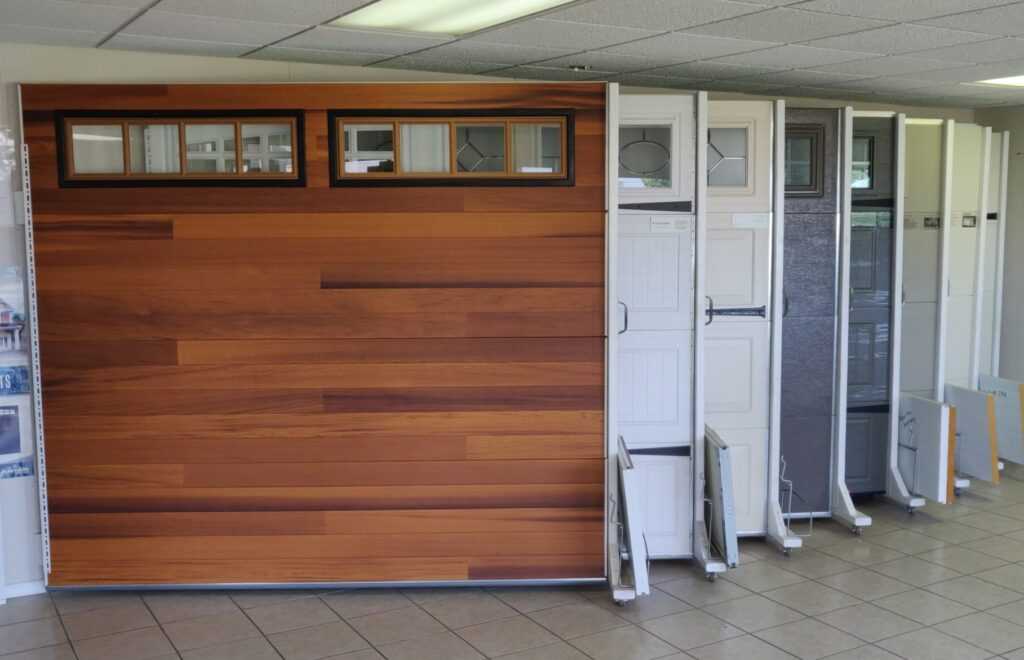 Read Our Reviews
Big thanks to Guse Hahn for a fine job
Bill & Debbie
---
This began with a broken extension door spring with vehicle stuck in the garage. Called Guse Hahn they promptly sent out a service man who was able to raise door and remove vehicle.he inspected hardware and suggested we convert to overhead bar spring,we agreed. Conversion was completed the next business day .We also had a new door opener installed.the new system is very smooth and works great. Is nice to know we still have professional knowledge able workmen to call on.
Highly recommended.
William K.
---
Guse-Hahn has worked on our residential garage doors for years. They are excellent. Today, we had both springs break and could not open the garage door… trapped! But Guse-Hahn returned our call within minutes of opening and had a team at our house within the hour. Very professional in the office and in the field. Highly recommended.
Guse-Hahn all the way.
Margaret S.
---
If you're looking for someone to repair and or replace your garage door this is the company for you. I have spent my whole life in the construction business developing single family homes all the way through multimillion-dollar condominium buildings. I know quality contractors and this company is top-notch. They're responsive, they came out the same day and most importantly they are honest to the core. They fixed my garage door in a jiffy and I could not be happier. Don't call anyone else because I tell you their competition caller IDs you and continuously continues to call you trying to earn your business even though you politely tell them you've retained another company. Guse-Hahn all the way.