Pennfield Charter Township, MI

Garage Door

Repair
Are you looking for garage door repair in Pennfield Charter Township, MI? Guse Hahn is your one-stop for garage door installation, repairs, sales, accessories and much more. Visit us to explore our diverse array of doors that will seamlessly complement your distinct design vision.

Overhead Door Maintenance
We work with all brands and offer authorized repair & installation for Wayne Dalton, CHI Overhead, Lift Master, Horman, and Linear. You will get 5 star rating customer service for any garage brand you can think of.

If you live in Benton Harbor, MI, and are looking for a dependable repair or maintenance service, you've come to the right place. Our comprehensive guide makes the garage service industry easy to understand, offering insights into top-tier service providers as well as the best overhead door options to elevate your property's value.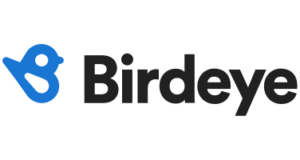 Install Services in Southwest Michigan
With over 80 years of experience in the garage service industry, Guse-Hahn Garage Doors is your go-to service provider for all brands and manufacturers. We pride ourselves on our ability to tackle any repair project, no matter how challenging. Our skilled technicians are experts in both installation and repair, ensuring that even severely damaged doors can be returned to optimal functionality.
Learn how to program your opener, where to find premium overhead door repair services in Benton Harbor, Michigan, and which local companies offer unmatched fix or replacement solutions. Schedule a garage door appointment today, We have service available 7 days a week.

Garage Door Companies With The Best Review Ratings
As a central location for a variety of reputable garage door contractors, we offer quality service and repair solutions tailored to meet a wide range of requirements. Our extensive network encompasses companies specializing in everything from installation to emergency repairs, making it effortless to find a reliable highly rated garage door repair in Benton Harbor.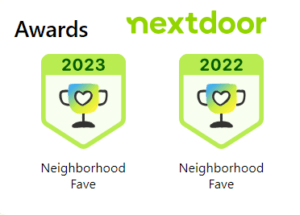 Get Benton Harbor, MI Garage Door Quotes
Benton Harbor, MI boasts affordable garage door providers in West Michigan. These companies offer an expansive selection of price quotes for quality door styles and designs. We offer rates for a fraction of what a garage door would cost.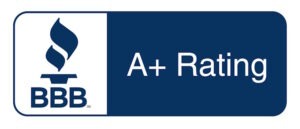 Emergency Garage Door Repair Service
When it comes to garage door issues, some situations simply can't wait. Whether you're dealing with a malfunctioning opener or require a complete overhaul of your garage door system, we provide immediate, expert repair services in Benton Harbor. Our leading emergency service team is always on standby to respond swiftly to your urgent needs, ensuring that your garage door is back to optimal functionality as soon as possible.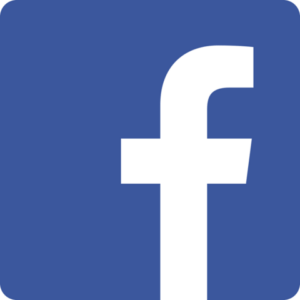 Garage Door Opener Programming Help
Looking for a reliable and efficient garage door opener service? Opt for our expert solutions, perfect for ensuring secure, smooth, and hassle-free access to your garage. Whether you're in need of Liftmaster programming or a complete garage door opener installation, our certified technicians offer unparalleled service. We specialize in both residential and commercial garage door openers, providing you with a range of high-quality options to suit your specific needs. Schedule an appointment to enhance your property's security and convenience today with our top-rated garage door opener services.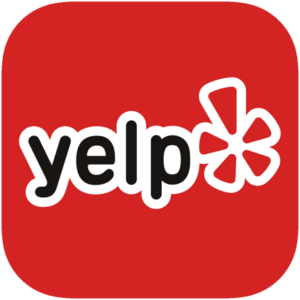 Commercial Overhead Door Installation
Elevate your companies security with our premier commercial garage door installation services. We provide customized solutions designed to meet the unique needs of your commercial space. From high-speed roll-up doors to sturdy sectional overhead door systems, we offer a wide variety of top-quality products engineered for durability and operation.
Trust our expert installers for a seamless and hassle-free experience, ensuring your commercial operations continue smoothly. Choose our commercial overhead services for a long-lasting, reliable investment in your business.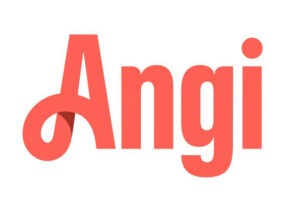 Call For an Appointment or Quote Today
Are you experiencing issues with your garage or need a new garage door installation? Schedule your consultation with out friendly staff today to discuss your issue!
We recognize that selecting the right entry door can be a challenging process. To ensure your peace of mind, all of our service professionals undergo comprehensive background checks. This way, you can feel confident and secure in your decision to work with us for your door buying needs.
Serving the area of Pennfield Charter Township, Michigan and the counties of Berrien County, Branch County, Cass County, Calhoun County, Kalamazoo County, St. Joseph County, and Van Buren County Michigan.
Q: Why won't my garage door open or close?
A: There could be several reasons why it's not functioning properly. Common issues include a disconnected or malfunctioning opener, worn-out springs, or issues with the sensors. First, check to see if the opener is plugged in and the remote's batteries are functional. If the problem persists, it's best to call a professional to diagnose and fix the issue to ensure it operates safely and efficiently.
Q: How do I reprogram my garage door remote?
A: Reprogramming a remote varies by manufacturer and model, but it usually involves pressing a 'learn' or 'program' button located on the opener unit itself, then pressing a button on the remote. Some models might require additional steps. Always consult your owner's manual for specific instructions related to your opener. If you're unsure or run into issues, don't hesitate to contact a professional for assistance.
Q: Is it safe to repair a garage door spring myself?
A: Torsion springs are under high tension and can be extremely dangerous if handled improperly. If a torsion spring is worn out or broken, it's strongly recommended to contact a trained professional for replacement. Incorrect handling could lead to severe injury and also cause further damage to parts. Safety should always be your primary concern.
Q: How much does garage door repair typically cost?
A: The cost of repairs can vary widely depending on the issue, the type of door, the time of day and labor costs. Minor repairs like replacing a broken panel or fixing a malfunctioning sensor may range from $100 to $300, while more significant repairs like spring replacement could cost between $150 and $450. Emergency fees can also add to the overall costs if you are in need of services after regular business hours. For a detailed estimate tailored to your specific needs, it's best to consult with a professional service provider.
Get in touch with our team today for a quote or if you have any questions. Simply click the "Call Us" button or fill out our contact form, and you can expect a quick response from our team. We can't wait to hear from you!
Repairs
We understand the frustration of waiting for a repair technician who never shows up. That's why we offer reliable and prompt professional repairs 7 days a week. Experience the difference with us and say goodbye to hassle.
New Installation
Looking for a garage door for your new home or finding the perfect upgrade for an existing house? Look no further than Guse-Hahn Garage Doors. We offer a wide selection of custom garage doors that will suit any design need.
Door Openers
With us, you will find trusted brands like Wayne Dalton, C.H.I. Doors, Lift Master, Horman, and Linear Openers for commercial and residential garage door remotes. Control your garage door with our high-quality products. 
Offering Pennfield Charter Township Garage Door Services Since 1943
Established in 1943, Guse-Hahn Garage Doors has been a cornerstone in the Southwest Michigan community for almost eight decades, specializing in the installation, maintenance and repair of residential and commercial garage doors. We are a local business committed to delivering unparalleled service through our team of skilled technicians. When you opt for Guse-Hahn, you can be assured of an exceptional experience rooted in quality and expertise.
Broken Garage Door Panels
Broken Wheels & Door Tracks
Help Is Just A Phone Call Away